Get inspired by the most beautiful and luscious sex positions application on the app store and please your partner tonight...
hot and inspiring positions always at your fingertips
beautiful and clear illustration for each position
unique position rating system
ability to sort the positions according to rating attributes
tips on interesting places where to try the position and ability to rate these places
shake the phone for random one
Love Store with additional positions
You get 10 positions changed every 2 weeks in free version. If you will like the app, you can visit Love Store directly within the app to get more. There are 69 positions in total and a lot more are still to come. Plus you can get 3 bonus positions when you share on the Facebook.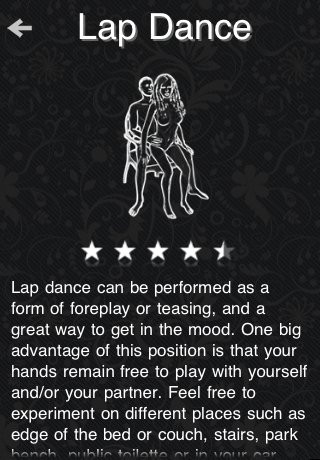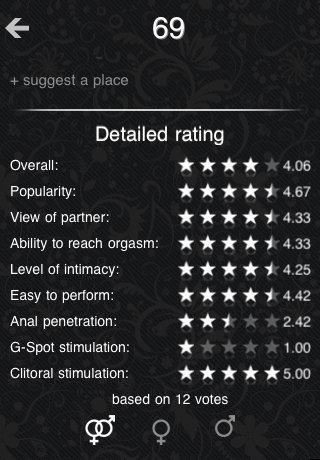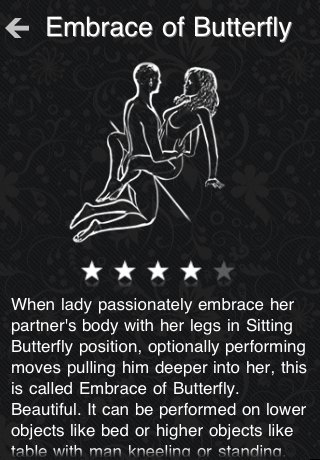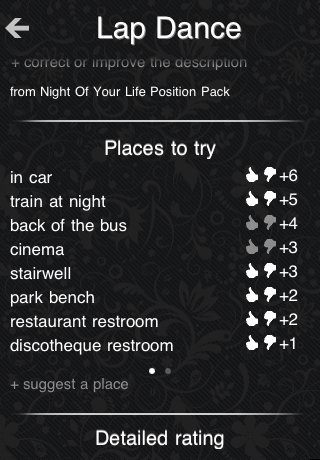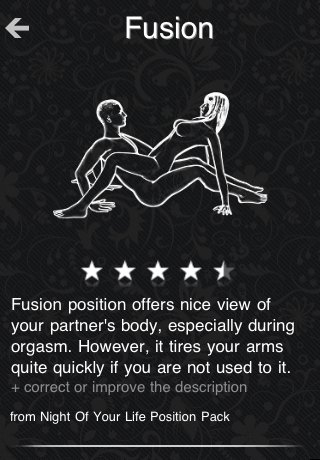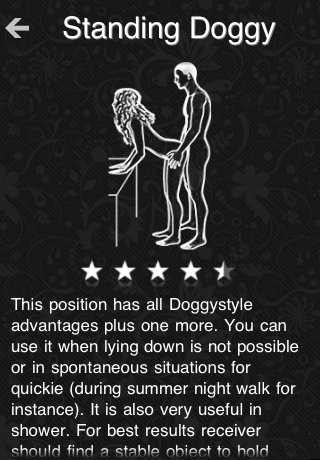 legal